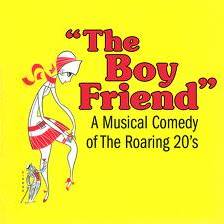 W.H.S. Musical - "The Boy Friend"
This year' school musical, The Boyfriend is a romantic comedy set against the back drop of the French Riviera. English heiress, Polly wants a boyfriend but her father is convinced that boys will only date her for her money. Honoring his wishes, Polly tells the boy she likes that she is no rich girl. This is just the start of mistaken identity as love finds its way through nearly every cast member and brings them all a happy ending. Performance dates for The Boyfriend are:
Saturday, March 11 at 7:00
Sunday, March 12 at 2:00
Friday, March 17 at 7:00 and
Saturday, March 18 at 7:00
Ticket prices are $5.00. Hope to see you there!