Waverly Community Schools Board of Education
SCHOOL BOARD MEMBERS:

President - Mary Ann Martin
mamartin@waverlyk12.net

Mary Ann Martin is currently serving her sixteenth year on the Waverly Community Schools Board of Education, having been elected in 2002, 2006, 2010, 2014 and 2018. She is currently the Secretary of the Board and has also held the offices of Treasurer and Vice Secretary-Treasurer. Mrs. Martin has served on the Finance/Personnel, Facilities/Policy, and Curriculum Committees. She is also serving her thirteenth year as the Board's Parliamentarian. Mrs. Martin has served as the Board's delegate to the Michigan Association of School Boards (MASB). She has been the Board's representative to the Ingham School Officers Association for 16 years. She has attained the MASB Level 3 Award of Merit.
Member Martin and her late husband Tom have three children who are alumni of Waverly: Anna Marie (Dan), Suzanne (Rob) and the late Oliver. She has a B.S. in Nursing from The University of Michigan, is certified (IBCLC) as a lactation consultant, and has been a Leader for more than 35 years in La Leche League. Member Martin is also a member of Delta Presbyterian Church.
Mary Ann greatly enjoys her family. Other fun activities are knitting, quilting, cooking, baking, and traveling. Mary Ann says she enjoys helping Waverly be the best it can be for the students, families, and staff.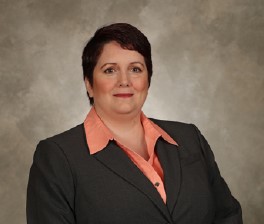 Vice President - Holly Nester
hnester@waverlyk12.net
Holly Nester was elected to her first term on the Waverly Community Schools Board of Education in November, 2016. She currently serves on the Policy and Personnel Committee. Holly earned her bachelor's degree from James Madison College at Michigan State University and now works as a legislative specialist for ITC Holdings Corp., a high-voltage energy transmission owner and operator headquartered in Novi, MI.
Member Nester lives with her husband, Tim, and their two sons: Jack and Maxwell, who are currently students in the Waverly Community Schools District. She is also working towards her MBA.
Secretary - Amy Krause
akrause@waverlyk12.net
Amy Krause was appointed to her first term on the Waverly Community Schools Board of Education effective January 1, 2019. Member Krause and her husband Jason have 3 children and have lived in the community for over 30 years. Their oldest son graduated from Waverly in 2016. Their daughter is currently a Junior at the WHS and their youngest son is a 7th grader at WMS. Member Krause enjoyed working as the Administrative Assistant for the Waverly Transportation Department for many years. She is very excited for the opportunity to serve and give back to the community and help shape our district in a way that promotes a high quality education and life skills that are essential in maintaining a strong community. Member Krause says she loves God, her family, traveling and helping others.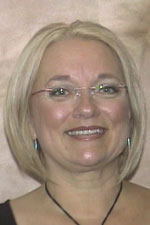 Treasurer - Rhonda Sosnowski
rsosnowski@waverlyk12.net
Rhonda was elected to her first term on the Waverly Community Schools Board of Education in November, 2018.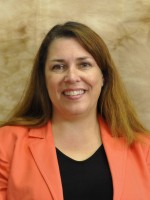 Vice Secretary/Treasurer– Melissa Sherry
melissasherry@yahoo.com
Melissa Sherry was elected to the Board in November 2011 and was reelected in November 2016. Mrs. Sherry has a bachelor's degree in English from Michigan State University and serves as the director of Volunteer Services for Sparrow Hospital. She is married to Peter Sherry, an American Sign Language teacher at Waverly's high school as well as a long-time Waverly coach. Melissa and Peter have two children, a son Ryan who graduated from Waverly in 2014 and a daughter. They enjoy living in the Waverly School District and have always been involved in community service to benefit our community through youth programming, improving the environment and activities that make our community a great place to live. Mrs. Sherry's purpose for serving on the Waverly Board of Education is to ensure that students are well-prepared for life after graduation so that our area can thrive and flourish from the roots they plant in our community.
Trustee - Alicia Guevara Warren
awarren@waverlyk12.net
Alicia Guevara Warren was elected to her first term on the Waverly Community Schools Board of Education in November, 2018. Mrs. Guevara Warren has a bachelor's degree in Political Science and Sociology from the University of Michigan and a master's degree in Public Affairs from the Lyndon B. Johnson School at the University of Texas at Austin. She is currently the Kids Count project director at the Michigan League for Public Policy where she uses data and research to advocate for better outcomes for all children throughout our state. Member Guevara Warren hopes to contribute these skills to the Board as she serves the community and works towards helping all students reach their full potential.
Alicia, husband Brennan, and daughter Marisela, who is a current Waverly student, enjoy living in Waverly, attending youth athletic events and engaging with the community.


Trustee - Chris Beasley
cbeasley@waverlyk12.net
Chris was elected to his first term on the Waverly Community Schools Board of Education in November, 2018.