Waverly Community Schools Board of Education
President – Britton Slocum
bslocum@waverlyk12.net
Britt Slocum has served on our Board of Education for over 14 years. First elected in May of 2001, he was re-elected to a fourth term in November of 2014. He is currently serving as President of the Board, and has held all other officer positions during his tenure. In addition he currently serves as the district's liaison to Watertown and Windsor Townships as well as alternate delegate to the Michigan Association of School Boards (MASB). He currently serves on the curriculum committee. Britt and his wife Anne have three graduated Warriors ('06, '08, '13) and all three have achieved great personal successes because of their Waverly education. Board President Slocum has been certified by MASB, receiving the award of merit in 2009 and Master Board Member status in 2017. He looks forward to a bright future for Waverly Community Schools.
Vice President – Angela Witwer
angela@edgepartnerships.net
Angela Witwer was first appointed to the Waverly Community Schools Board of Education in 2011 and elected to a four-year term in 2012. She currently serves as the Vice President of the Board. Ms. Witwer serves on the finance and marketing committee for the Waverly School District. Ms. Witwer owns a marketing and advertising firm, Edge Partnerships, which excels in higher education, insurance and healthcare along with several non-profits and entrepreneurial businesses. Member Witwer is married to Bruce Witwer and has two children: J.R. and Danielle (David). She also has two grandchildren: Alivia and Charlotte. She holds a bachelor's degree in business administration from Northwood University. Member Witwer also is board member of Wharton Center for Performing Arts, McLaren Greater Lansing Foundation, Lansing Regional Chamber of Commerce Economic Club Board and Michigan Society of Healthcare Planning and Marketing. Member Witwer is a member of St. Gerard Church.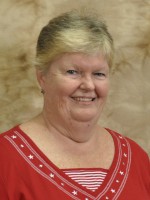 Secretary - Mary Ann Martin
rt_marti@sprynet.com
Mary Ann Martin is currently serving her fourteenth year on the Waverly Community Schools Board of Education, having been elected in 2002, 2006, 2010, and 2014. She is currently the Secretary of the Board and has also held the offices of Treasurer and Vice Secretary-Treasurer. Mrs. Martin has served on the Finance/Personnel, Facilities/Policy, and Curriculum Committees. She is also serving her eleventh year as the Board's Parliamentarian. Mrs. Martin has served as the Board's delegate to the Michigan Association of School Boards (MASB). She has been the Board's representative to the Ingham School Officers Association for 14 years. She has attained the MASB Level 3 Award of Merit.
Member Martin and her late husband Tom have three children who are alumni of Waverly: Anna Marie (Dan), Suzanne (Rob) and the late Oliver. She has a B.S. in Nursing from The University of Michigan, is certified (IBCLC) as a lactation consultant, and has been a Leader for more than 35 years in La Leche League. Member Martin is also a member of Delta Presbyterian Church.
Mary Ann greatly enjoys her family. Other fun activities are knitting, quilting, cooking, baking, and traveling. Mary Ann says she enjoys helping Waverly be the best it can be for the students, families, and staff.
Treasurer – Alan Wright
awright@waverlyik12.net
Alan Wright has served on the Waverly Community Schools Board of Education since 2012. Mr. Wright is the Deputy Director of Information Services for the Michigan State Senate and a Distinguished Adjunct Instructor at Davenport University. Alan and his wife Carolynn have three children: Angela and Meredith, graduates of WHS, and Joe, a current WHS student. Alan was elected Treasurer in 2013 and serves on the Finance and Facilities Committee. Previously, he served as a parent stakeholder in the AdvancedEd certification process and served on the site visit team in the selection of Superintendent Urquhart.
Vice Secretary/Treasurer– Melissa Sherry
melissasherry@yahoo.com
Melissa Sherry was elected to the Board in November 2011 and was reelected in November 2016. Mrs. Sherry has a bachelor's degree in English from Michigan State University and serves as the director of Volunteer Services for Sparrow Hospital. She is married to Peter Sherry, an American Sign Language teacher at Waverly's high school as well as a long-time Waverly coach. Melissa and Peter have two children, a son Ryan who graduated from Waverly in 2014 and a daughter. They enjoy living in the Waverly School District and have always been involved in community service to benefit our community through youth programming, improving the environment and activities that make our community a great place to live. Mrs. Sherry's purpose for serving on the Waverly Board of Education is to ensure that students are well-prepared for life after graduation so that our area can thrive and flourish from the roots they plant in our community.
Trustee – Calvin L. Jones
calvin.jones@lbwl.com
Calvin L. Jones was appointed to the Waverly Community Schools Board of Education in 2001 to fill an unexpired term of office. He was reelected in 2002, 2006, 2010, and again in 2014. Mr. Jones has served as President, Secretary, Treasurer, and Vice Secretary-Treasurer, and has served on the Finance/Personnel, and Policy/Facility Committees. Mr. Jones is Chair of the Waverly Education Foundation, Board of Directors of the Delta Waverly Rotary, Lansing Economic Development Corporation, Lansing Brownfield Authority, and Lansing Tax Increment Finance Authority, McLaren Greater Lansing Foundation Board of Trustees and Reo Town Commercial Association. "I'm honored to serve with students, parents and educational leaders in the pursuit of educational excellence for each student."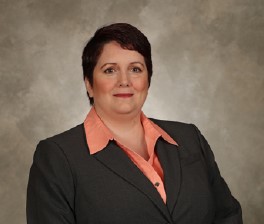 Trustee - Holly Nester
hnester@waverlyk12.net
Holly Nester was elected to her first term on the Waverly Community Schools Board of Education in November, 2016. She currently serves on the Policy and Personnel Committee. Holly earned her bachelor's degree from James Madison College at Michigan State University and now works as a legislative specialist for ITC Holdings Corp., a high-voltage energy transmission owner and operator headquartered in Novi, MI.
Member Nester lives with her husband, Tim, and their two sons: Jack and Maxwell, who are currently students in the Waverly Community Schools District. She is also working towards her MBA.